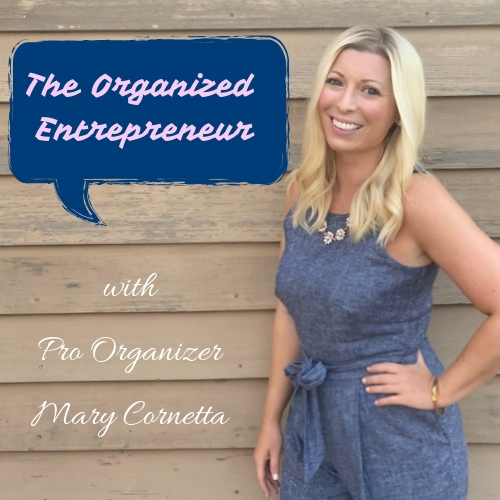 This episode is extremely special to me as it was my first in person interview with my podcast editor, Rubi Skilton! Not only do I rely on her heavily to help make this podcast happen, we also have a shared life experience that we've bonded over. While my Chiari Malformation is invisible, her limb difference is not. We chat a little about how to embrace and flaunt the flaws you have, rather than hide them and let them hold you back.
We also talk about the importance of staying in your zone of genius and outsourcing the tasks that you don't need to do in your business. Hiring someone like, oh I don't know, a podcast editor or professional organizer, can save you TONS of time, energy and stress. So that way, in the end, you can focus on what you need to do to be successful as an entrepreneur.
Take a listen to our (not totally organized but awesome) chat AND receive a special gift from Rubi to the listeners of The Organized Entrepreneur. If you have ever thought about starting your own podcast, she is offering a complimentary hour long strategy call (value of $100) to discuss your ideas and next steps. 
You can book your call with the podcast queen herself right HERE!
And you can follow Rubi here:
Flaunt your Flaws YouTube Channel
And if you wanna give me a follow:
For home and organizing tips on the gram : sortandsweet
For biz and life organizing tips on the gram : maryccornetta
And if you wanna work with me to organize your life overall : 1:1 Coaching Organized Overall Application Form